I have decided it was time to start over and upgrade my board. I started out with some basic stuff on a home made board that was about 20"x13" that I threw together years ago.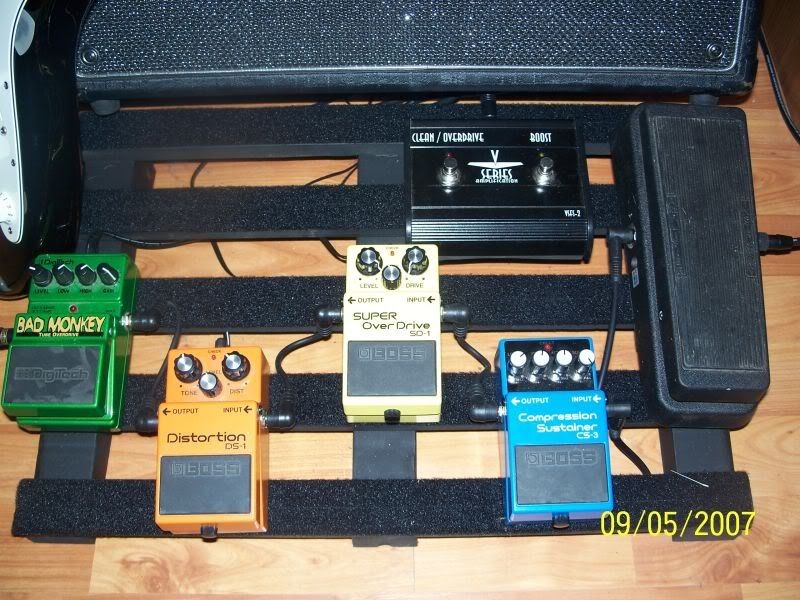 I still have the board and the bad monkey, I'll probably make a smaller board with that stuff and whatever leftovers I have.
So, what's the catch? Well, I decided with the selection of pedals that are available that I would try to pick mostly Orange pedals. Pretty much the only reason is because it's my favorite color. It has been fun and challenging so far! I'm not sure the final product will be completely void of other colors, but It's a start.
Here's the list so far.
I picked up a Pedaltrain 2 with a PP2 power supply.
Catalinbread DLS - Marshall type OD
Paul Cochrane Timmy - Low gain OD
TC Spark (No orange yet) - Clean boost
T-Rex Reptile 2 - Delay w/tap tempo
MXR Phase 90
Fulltone OCD - Distortion
What I have been using and still have
Boss TU-2 Tuner
Morley power Volume/Wah
Visual Sound son of Hyde
Bad Monkey
I still want to pick up
Chorus
different Wah
different Vol
Maybe another delay
???