I've come to that point in life where you realize you have too much stuff, aren't ever going to play in a band, and could really use money for other things. That being said, I am not selling off all of my stuff, just most of it.
I will try to get pics up sometime, and update the list as I do inventories. Also, I don't really have any set prices in mind at the time, as they are either somewhat hard to price, or I got them for very good deals on here in the first place, and I am not looking to sell them for an arm and a leg. Give me some fair offers and we'll see what we can do.
Guitars:
MIA Peavey Predator - With some cool BSPE installed pickups.(Bill Lawrence Wilde's) - $275
MIJ Strat - Kahler bridge, no pickups, moses graphite neck, planet waves locking tuners - $200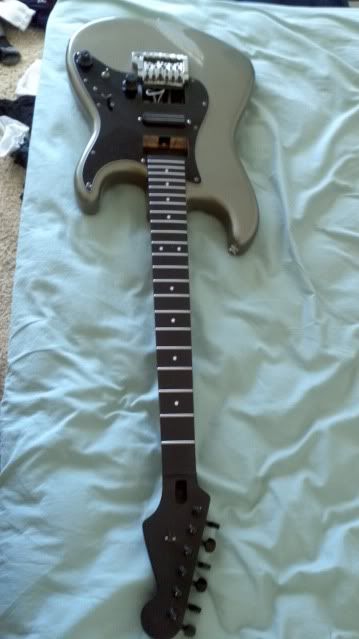 Effects:
Dano Cool Cat Transparent Overdrive V1 - The Timmy clone first version - SOLD
Dano Cool Cat Tremolo - also V1 - $25
Boss GE-7 Monte Allums mod - $80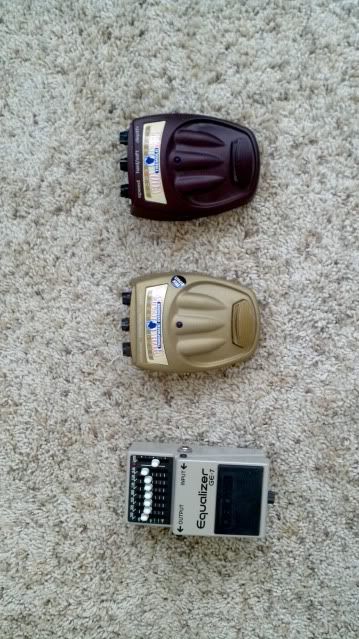 SBN Trinity(Etched) - SOLD TO ART
Accessories:
Groove Tubes matched 6l6 quad set - 5 rating, less than two hours of use. Purchased a new amp a while back and used these as testers. - $60
3 Groove Tubes 12AX7R's - $10
2 Groove Tubes 12AX7C's - $12
Wampler pedals are the only trades I'm looking for right now.