I fitted a tunomatic to my doublecut YESTERDAY.......
here's the archtop style piezo bridge before......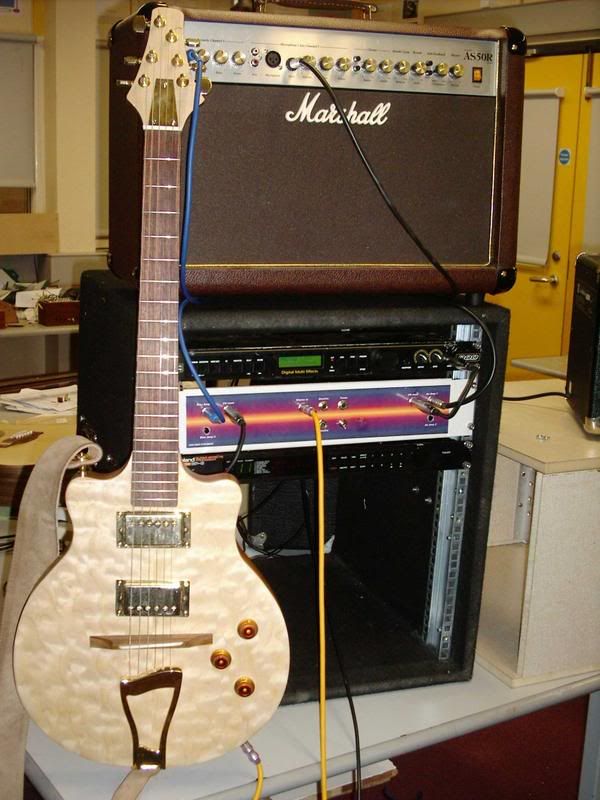 haven't got pics of the finished article, but heres the KIND of piezo tunomatic I put on (temporary setup on another guitar).......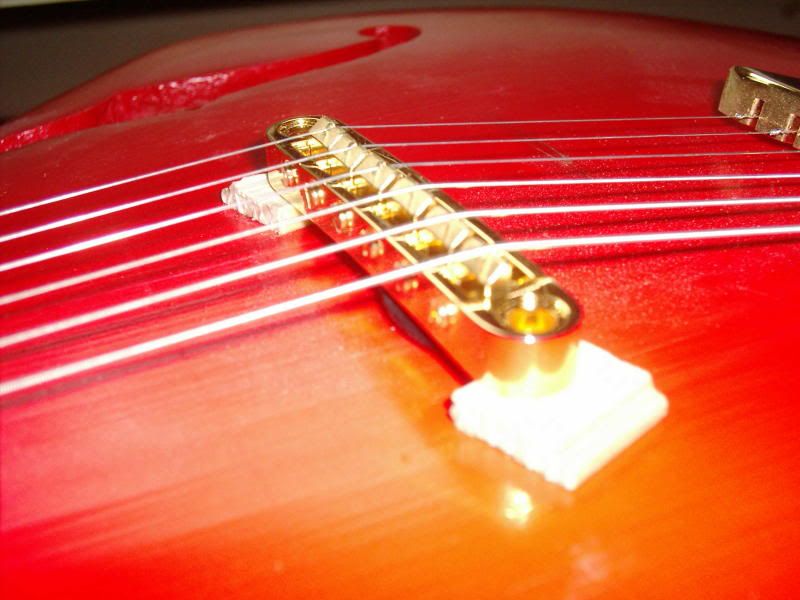 anyway.
set the saddles to middle of the bridge.
fit the neck
the tail stop isn't TOO vital as to placement. fit it first. make sure its straight and not off to the top or bottom, though you CAN get away with a little (say a mm) withoiut it being the end of the world.
decide where you want it and mark through ONE of the holes.
drill that hole, fi the stud then fit tailstop to that one stud.
now mark where you want the other stud to be through the hole.
drill, and fit the stud, attach the tailstop.
doing it like this reduces the margin for error. if you mark both & drill then you could be out by 1mm each way... 2mm is too much!! the tailstop wont fit on the studs!
there are now two ways to mark where the bridge should go.
the mathematically correct way, and the intonation is correct way.
mathematically......
ACCURATELY measure your scale length from the neck side of the nut to the centre of the 12th fret.
measure it again to check!!
double this distance and add about 2mm for intonation changes on the low E string (the thick one).
put masking tape on the top of the guitar for marking.
do like you did for the tailstop and mark drill & fit the studs one at a time.
Intonation correct way?
I worked this out to fit acoustic bridges.......
once the tailstop is on, fit the two E strings.
put the bridge in place supporting it up on some wood shims like in the pic above.
slide it around til the intonation is right.
THAT is where you want to drill your holes.
again, one at a time!!
heres a pic of my patented (I wish!!) find the bridge temporary tailstop for acoustics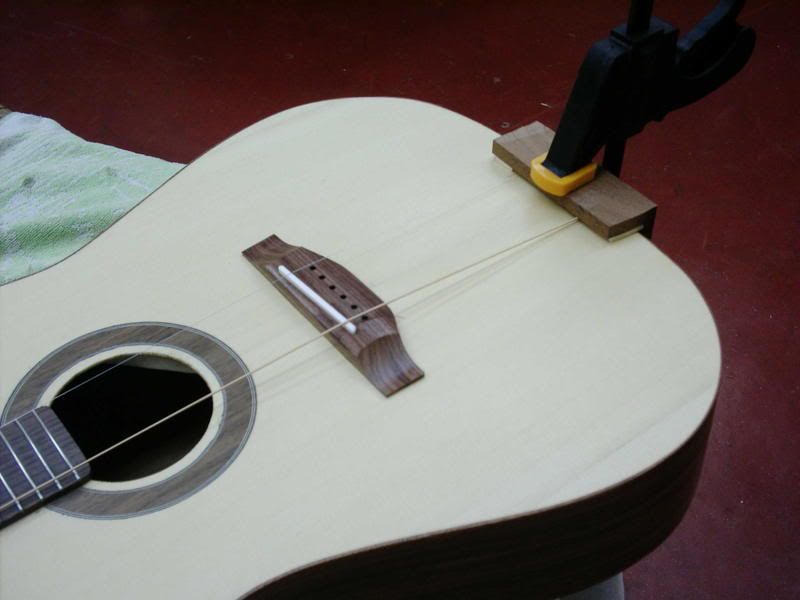 remember
Measure twice,
mark once
measure again to check
THEN drill!!
good luck!