just built this......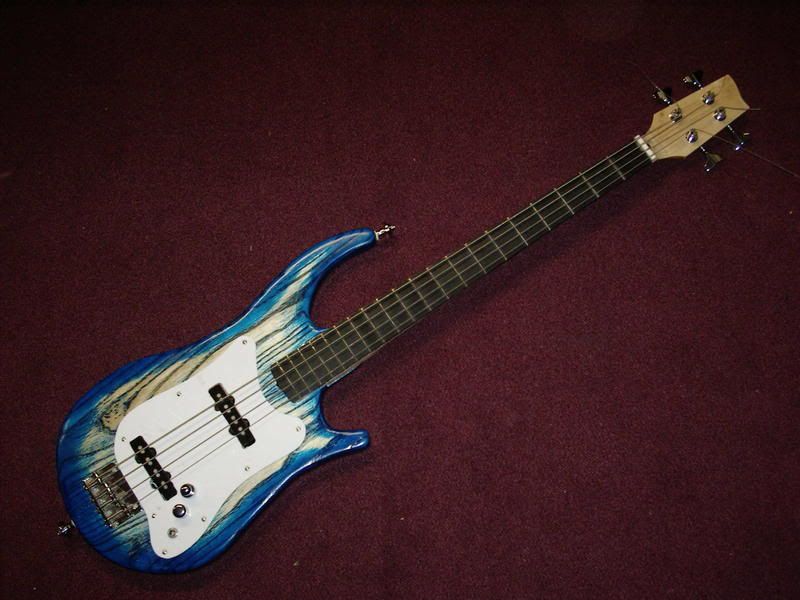 the fretboard is a kramer synthetic....
the PLAN is to use it as a test bed for pups, so the jack socket is on the scratchplate. undo the screws and lift it off. the earth wire is on a connector block so there's no need even to de-solder
the volumes are stacked on one pot with a master tone.
this one I built about 18 months ago.....