Here's my electrics:
Don't have a good pic of all my amps. Took this in January of '07 for a laugh, have since sold one of the 4x12 cabs in the foreground, and a bass combo back in the dark distance:
Of late (I've sorta semi-retired my '66 Super Reverb, which is probably my over-all fave, from gigging, though I break her out for special occasions), my rig is a 1960's Sunn 200S head into one of the following:
80's Risson 4x12: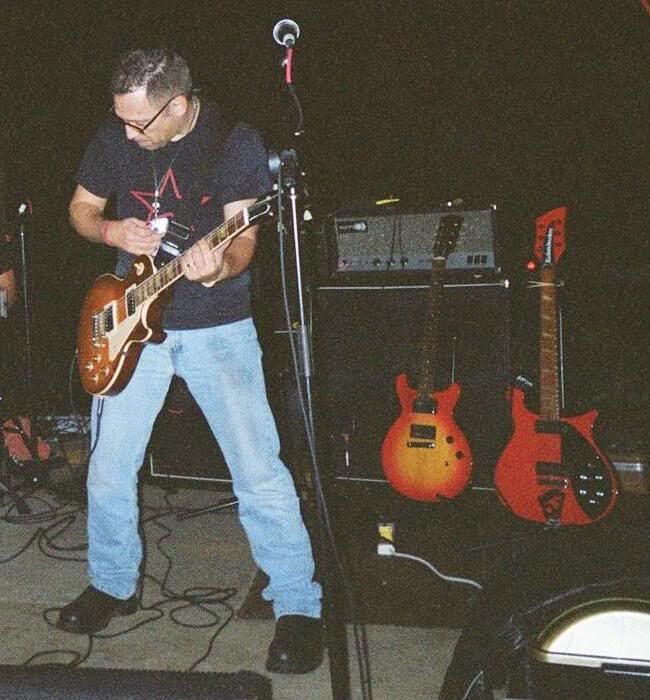 '60's Kustom 1x15: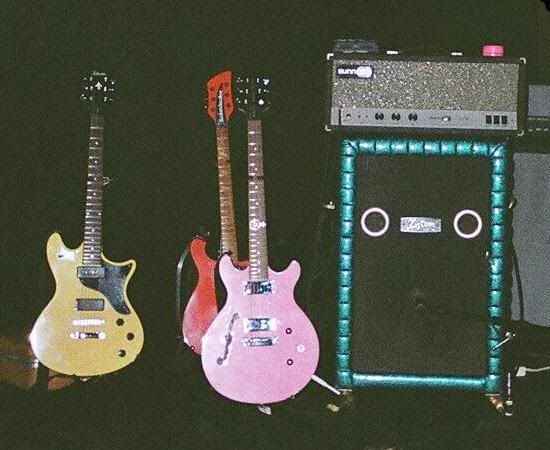 DIY 2x12 (made from a gutted Crate combo) with a couple silverback Celestions stuck in, this is what I've been using in church in addition to rock band gigs:
The Sunn is actually a bass head technically, and I've used it as such as well. Guitars are in rotation at my whim and caprice, as the photos indicate.
Any questions or ridicule gladly accepted.
There's a gear list here with links to pics of most everything (yes, I'm pathetic):
http://www.geocities.com/bkrashpad/brian.html